Monday, members of the Zephyr staff visited University Hospitals' Seidman Cancer Center in Westlake, Ohio for it's annual Halloween Balloon Blitz.
2018 marked the fifth year that Zephyr has continued the tradition of trying to bring joy to those fighting a battle that has likely touched us or those around us that we love.
The Seidman Cancer Center holds a special place for several of Zephyr's team members. The founder's niece has been a patient at Seidman for the past six years. Additionally, the dedicated staff at Seidman helped our own Corporate Controller's mother in her courageous battle for the past 18 years. To honor this wonderful woman who passed earlier this year, our annual event will now be known as the Halloween Balloon Blitz in Honor of Traila Graffius.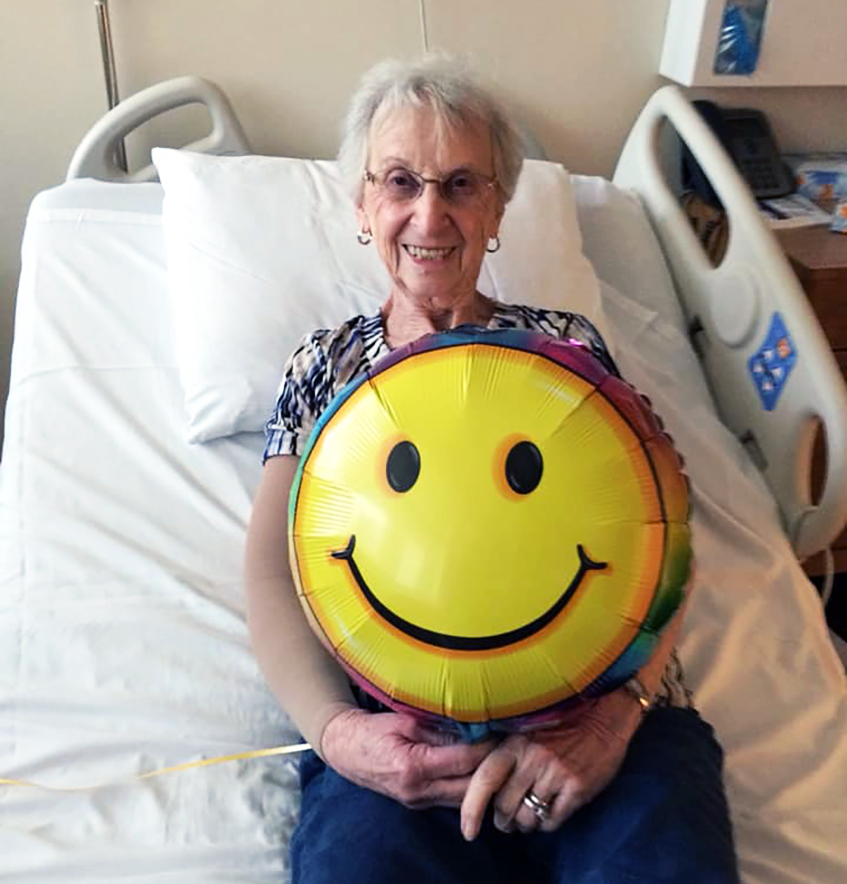 Traila Graffius at the 2017 Balloon Blitz
Below are some of the photos we took from this year's Blitz, which we hope bring some smiles and Halloween spirit to everyone struggling with their own battles, from patients, to their families, to the hospital staff that tirelessly sacrifices to try help each individual find comfort and ultimately, try to defeat their cancer.
Below: In our staging area, we fill all of the balloons, which we'll later sneak into treatment rooms and hallways before the facility opens early in the morning. Zephyr's Corporate Controller Terri Graffius is pictured preparing some of the balloons.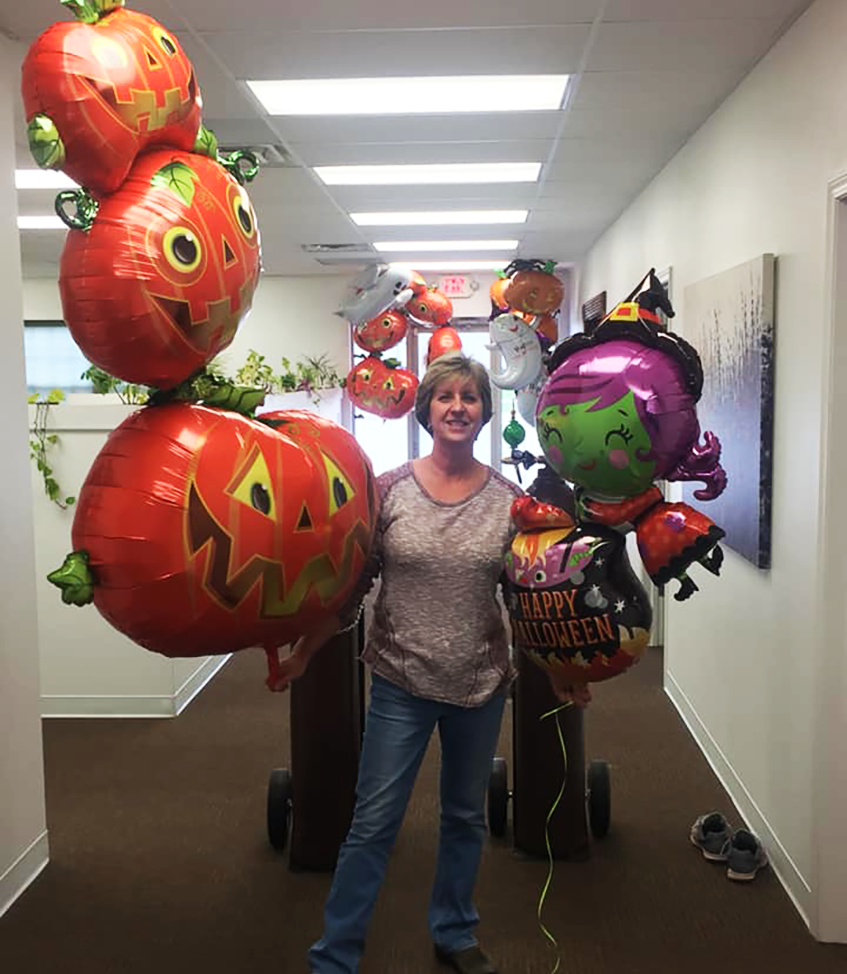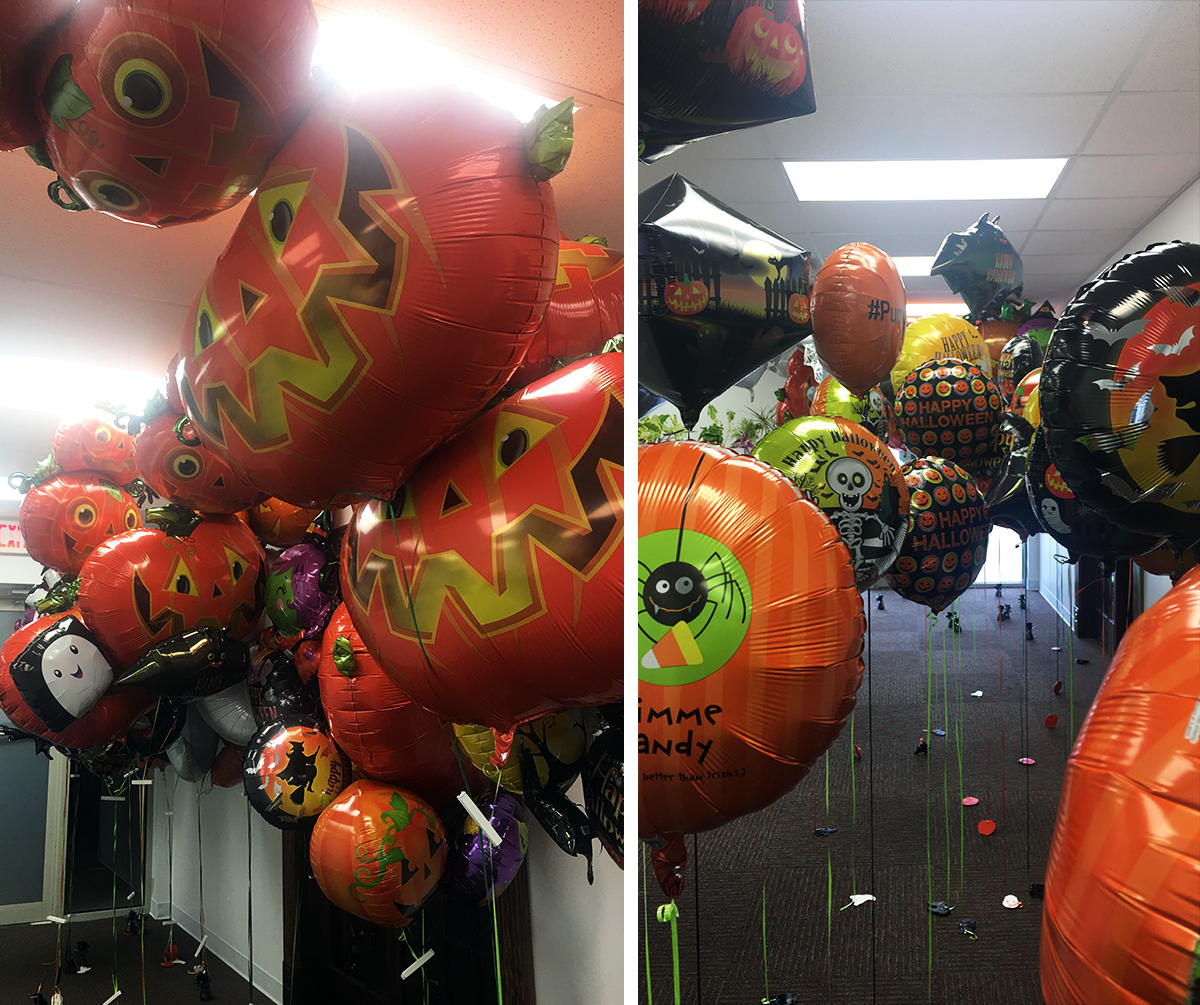 Below: We set up a welcoming area in the lobby to coincide with the hospital's fundraising bake sale and placed balloons in the hallways while they were empty.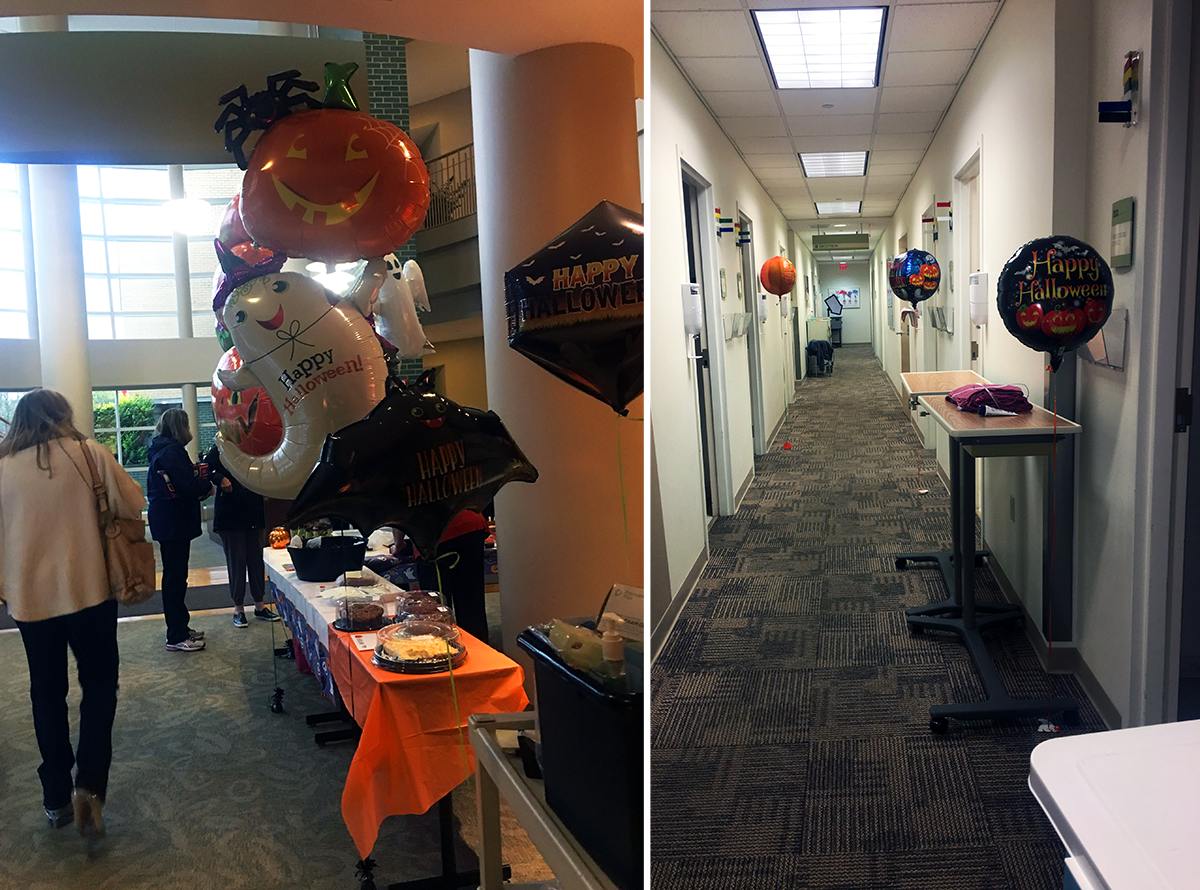 Below: Zephyr's Terri Graffius (right) talking with the hospital staff.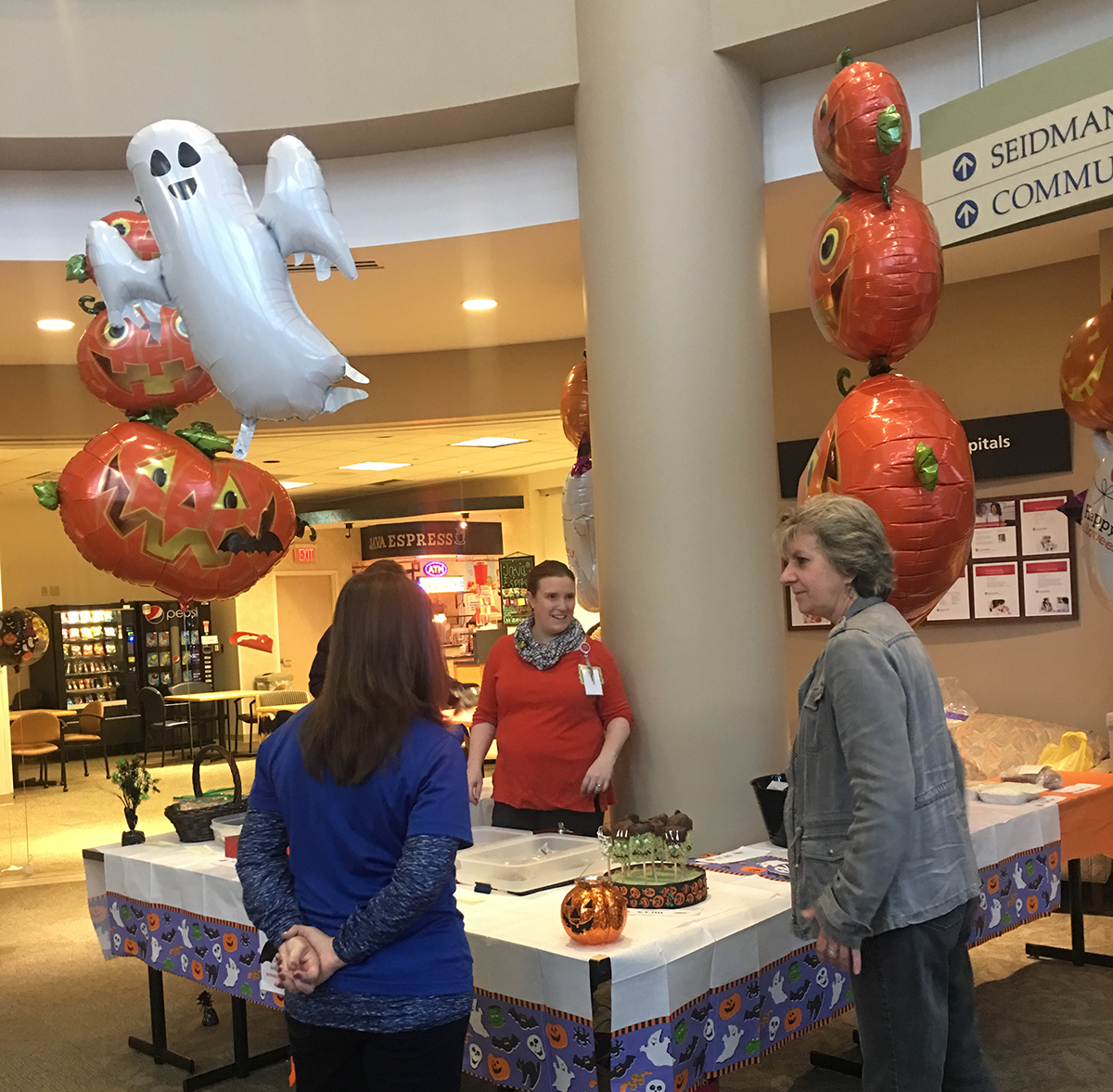 Below: Nobody likes waiting rooms but you have to admit — this sets a way more festive atmosphere.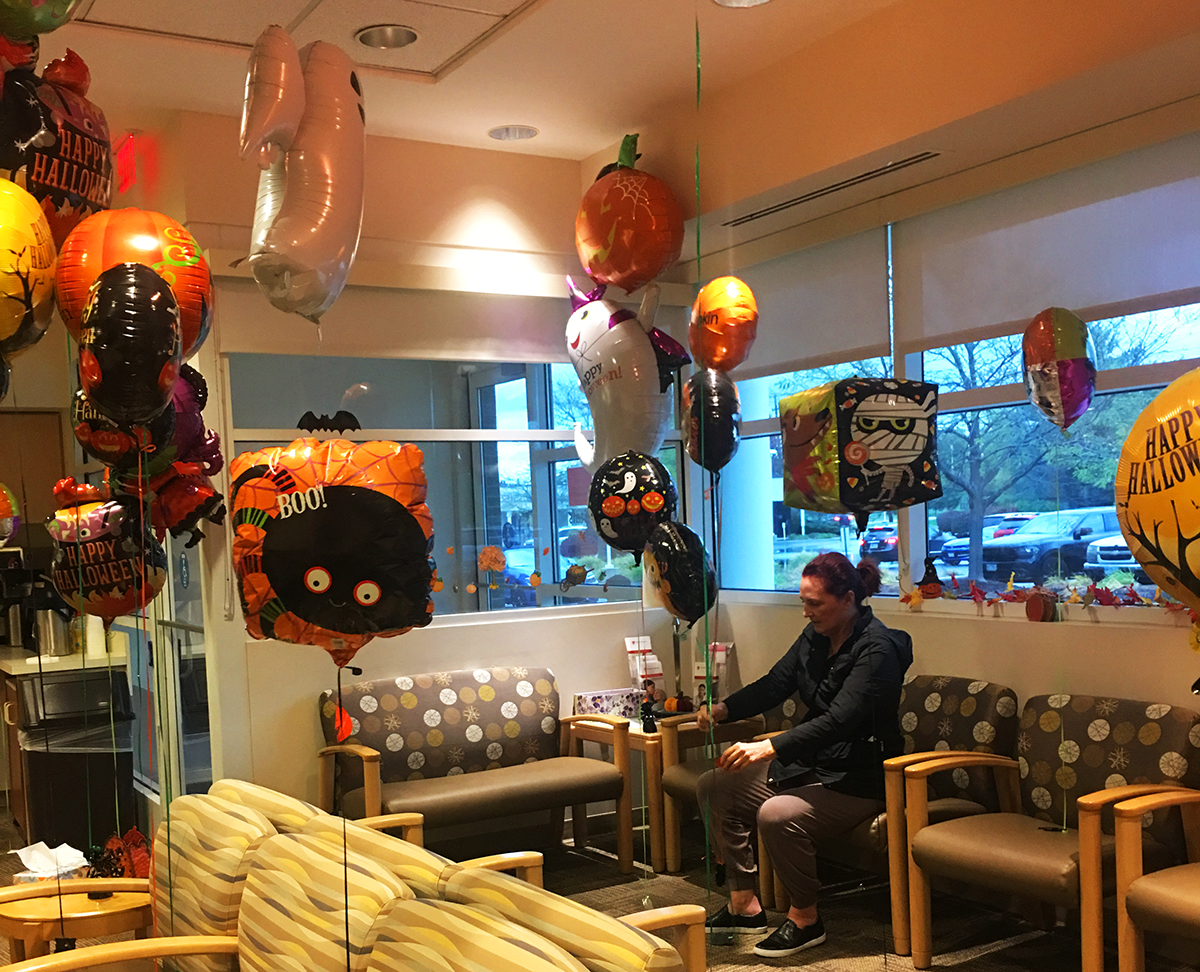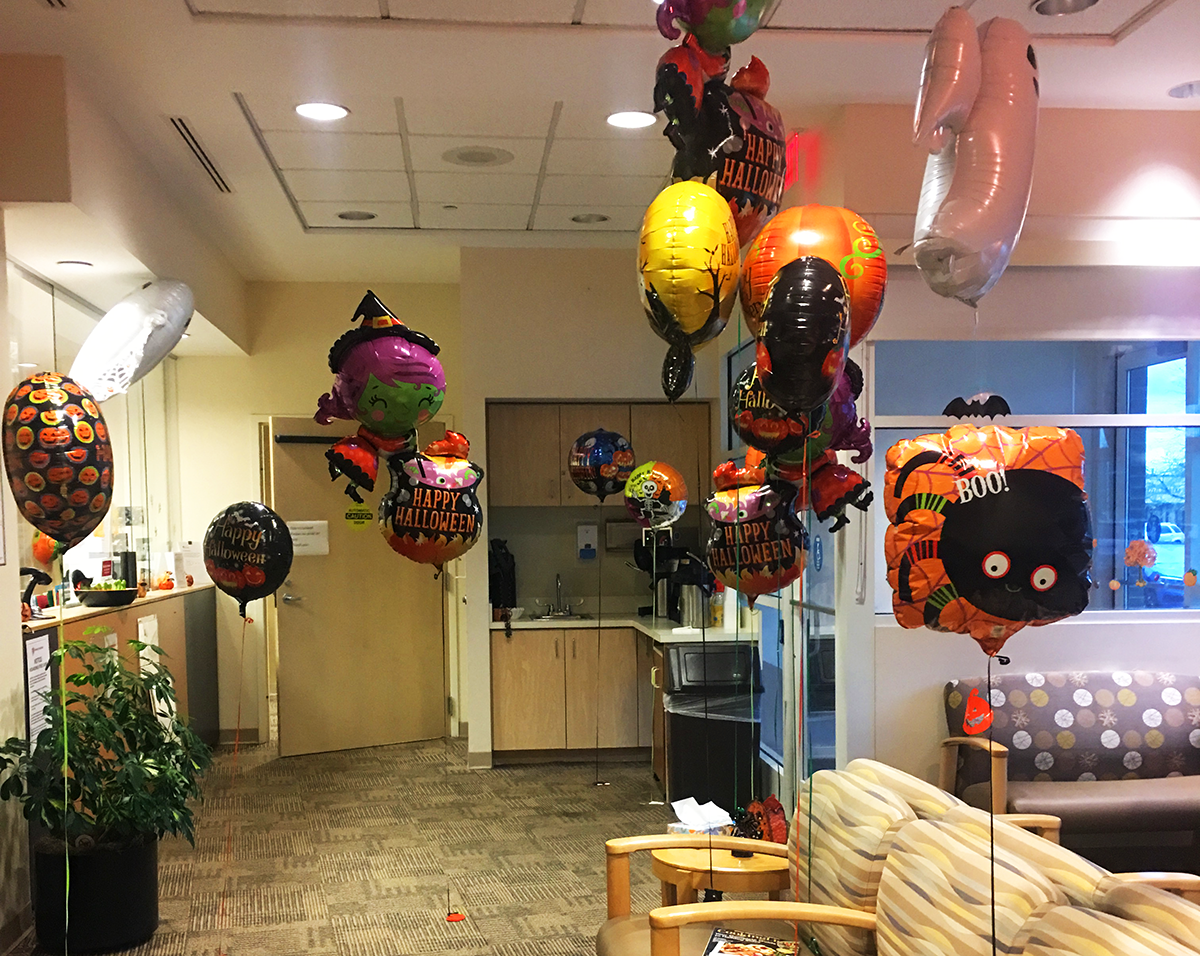 Below: OK – maybe these aren't the healthiest of treats to have in a hospital, but it's one day a year. Live it up!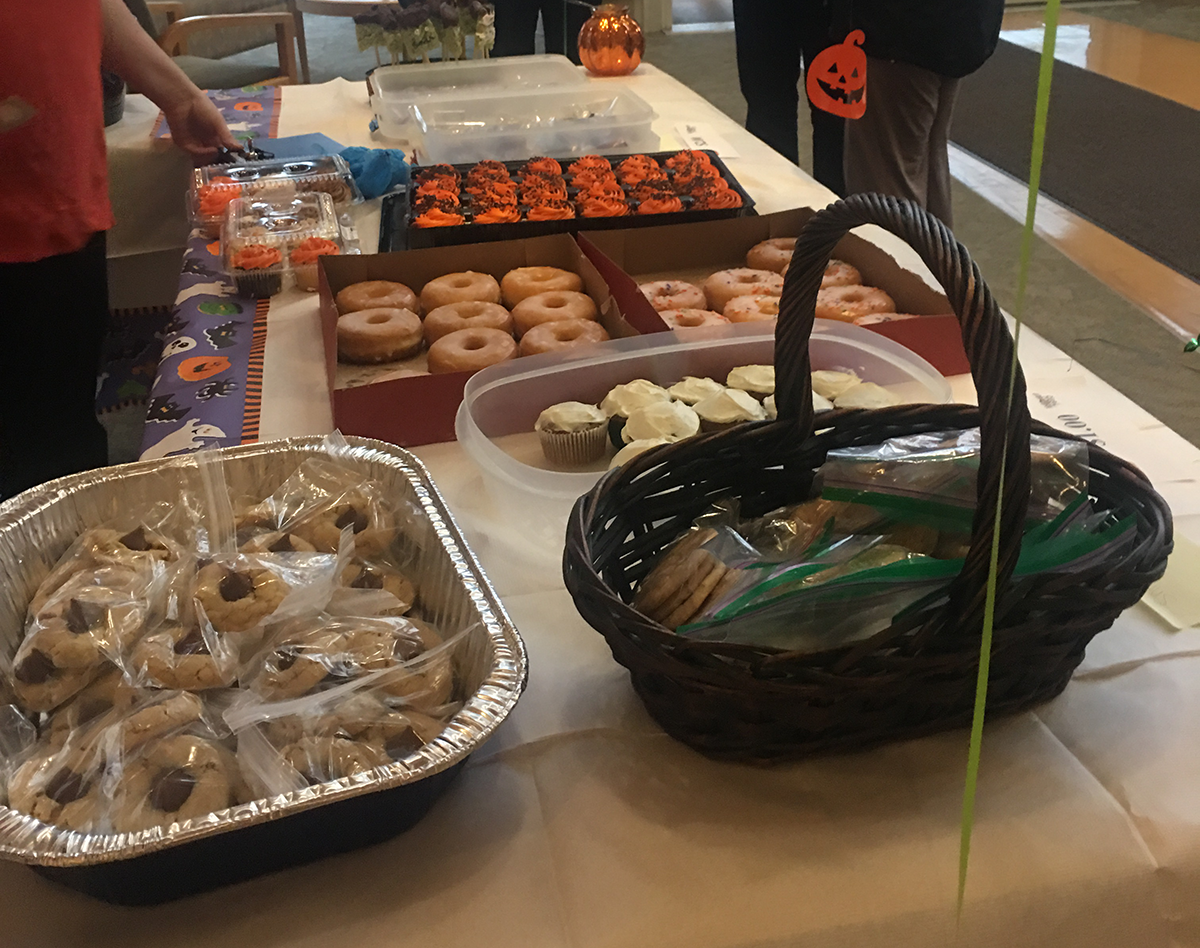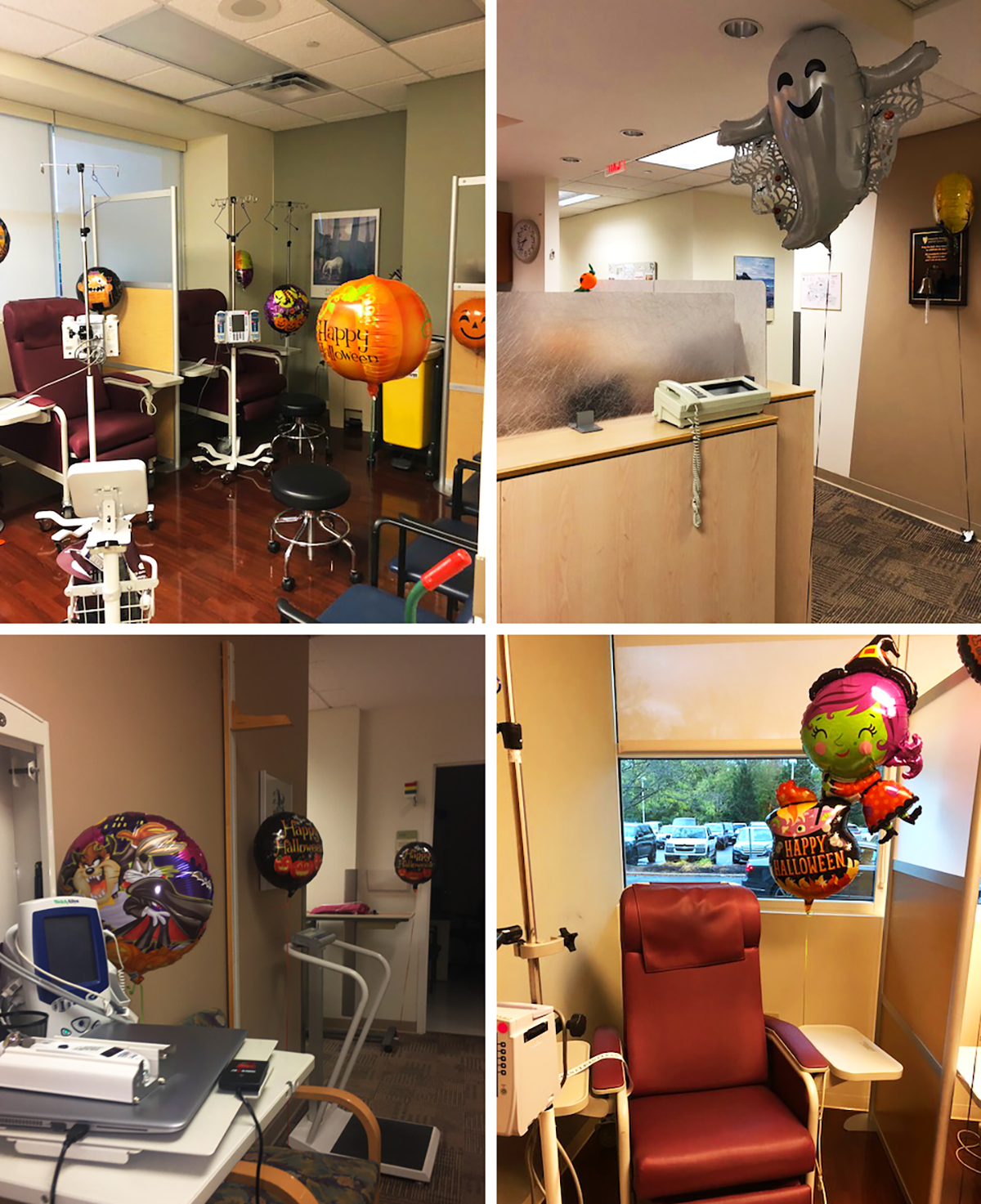 I would like to personally thank everyone from the Zephyr staff that donated their time and effort to help pull off another amazing day. We hope that the smiles we could help bring to these incredibly brave people make at least a little bit of a difference.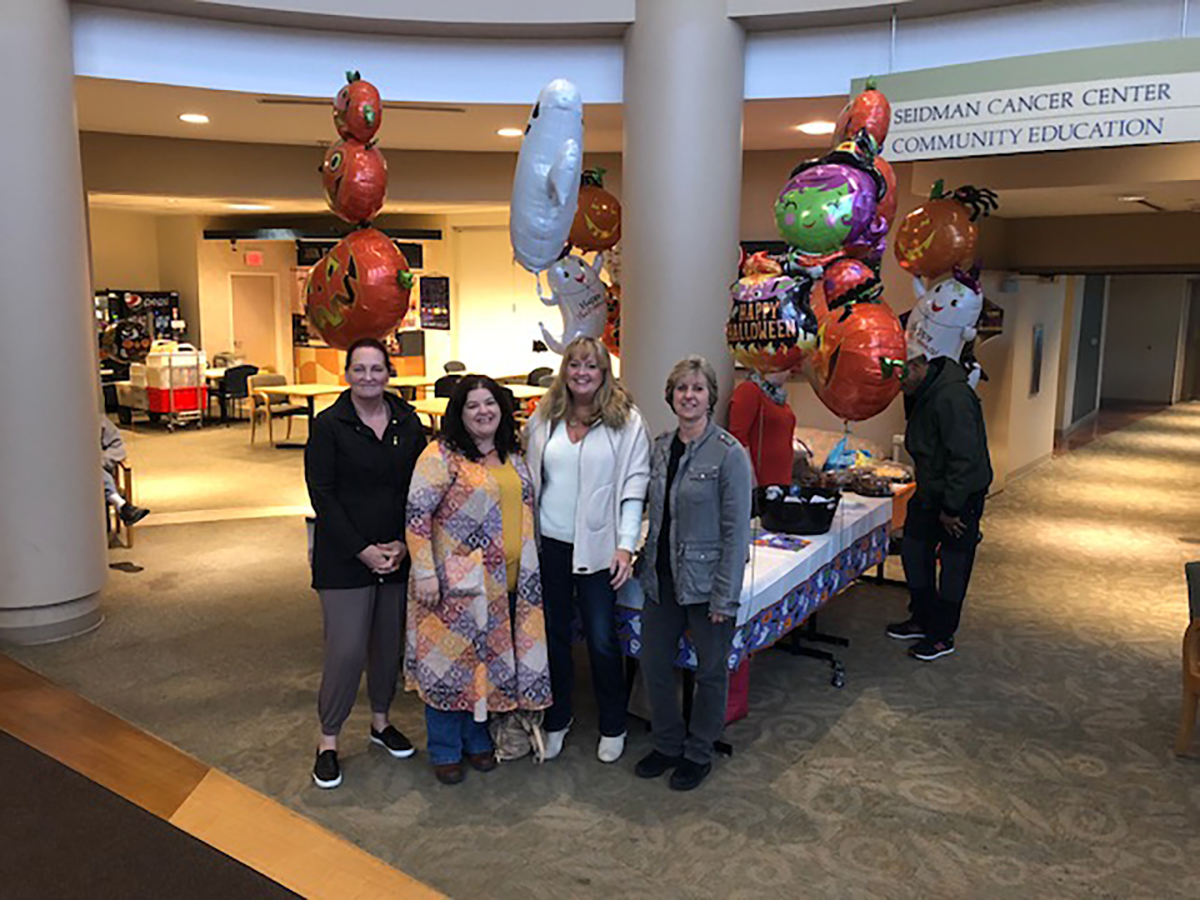 To everyone who is battling an illness this holiday season, we want you to know that you encourage and empower us to be better, stronger, and more appreciative human beings.
Zephyr would also like to extend a warm thank you to Anagram, who continues to partner with us for our annual event. Please check out Anagram Balloons on Facebook.